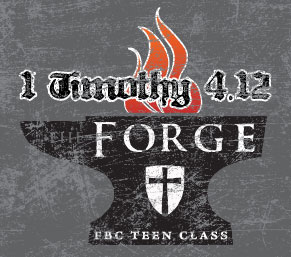 Our teen class group is called The Forge  and is comprised of students in grades 7-12. The class is taught by our youth pastor, Dan Poynter.
We meet every Sunday morning at 9:30 am for Sunday School.
On Wednesdays we meet at 7:00pm. We are currently studying the life of the Apostles.